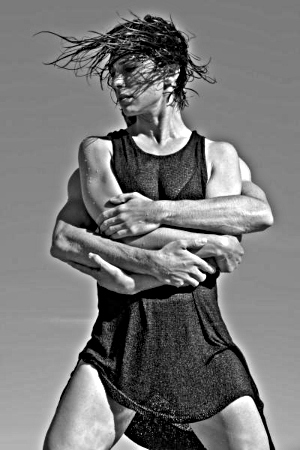 In its current role as Company-in-Residence, Los Angeles-based BODYTRAFFIC (contemporary dance) brings three premieres to the Bram Goldsmith Theater at The Wallis Annenberg Center for the Performing Arts this Thursday through Saturday, Sept. 26-28, at 7:30 p.m.
The exciting and adventurous program includes the world premiere of "Snap," choreographed by LA resident Micaela Taylor, the U.S. Premiere of "(d)elusive minds" by Nederlands Dans Theater 2 Artistic Director Fernando Hernando Magadan, the West Coast premiere of "Resolve" by choreographic duo Wewolf and the return of Matthew Neenan's "A Million Voices," which had its world premiere at BODYTRAFFIC's Wallis debut in 2018.
Promotional materials tell us that Taylor's work is inspired by James Brown, the "Godfather of Soul," and her unique movement vocabulary blends theatrical hip hop with modern dance. Magadan's contribution is described as "a psycho-dance-drama," the Wewolf piece melds breakdancing with contemporary styles and electronic club music, and Neenan's creation is accompanied by songs recorded by jazz vocalist Peggy Lee.
The company has toured internationally since its founding in 2007, serving as Cultural Ambassadors and reaching audiences across the United States and in Algeria, Canada, Holland, Indonesia, Israel, Jordan, Mexico, Poland, Russia and South Korea. Each unique and inventive dance maker whose work makes up the repertory comes with awards and accolades of her/his own.
,
—Benn Widdey, Culture Spot LA
LOCATION:
Bram Goldsmith Theater at the Wallis Annenberg Center for the Performing Arts, 9390 N. Santa Monica Boulevard, Beverly Hills 90210
TICKETS:
$39-$99 https://tickets.thewallis.org/single/SYOS.aspx?p=13504
INFO:
https://thewallis.org/bodytraffic
bodytraffic.com