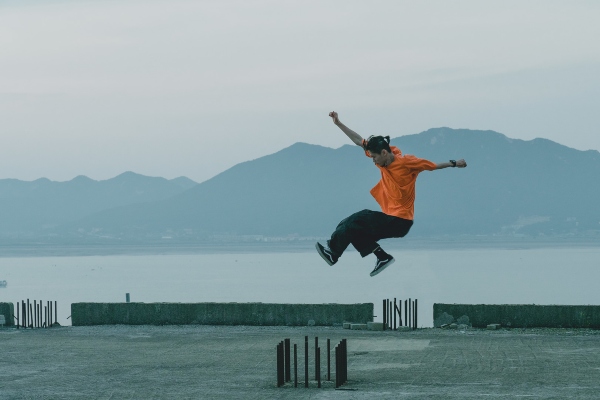 Having had to postpone its recent January 2022 engagement due to the resurgent Covid epidemic, Dance Camera West returns full force this and next weekend, March 24-26 and March 31-April2.
The first weekend's site is the 2220 Arts and Archives (formerly the Bootleg Theater) and the final weekend is the Théâtre Raymond Kabbaz. Presenting the best 75 of the 400 submitted films, the festival's 20th anniversary season includes shorts, documentaries, question and answer sessions and receptions at the two different locations. A virtual program will also be available on Sunday, March 27.
Festival programming includes the screening of short and feature-length international films as well as movies commissioned by DCW, funded by the National Endowment for the Arts and created by local artists. A family-friendly show is on Saturday, March 26. Each film will make its World, U.S. or LA premiere at the festival.
After so much time relegated to in-home entertainment and couch-based movie watching, Festival Director Kelly Hargraves says, "filmmakers and the audiences deserve a chance to experience this vibrant art form on a large screen."
Covid protocols maintained — masks and vaccination documentation or proof of testing results.
—Benn Widdey, Culture Spot LA
Location: March 24-26: Arts & Archives, 2220 Beverly Blvd. 90057
March 31-April 2: Théâtre Raymond Kabbaz, 10361 W. Pico Blvd. 90064
Tickets: $15-$100
Weekend #1: http://www.dancecamerawest.org/2220arts
Weekend #2: https://trkdcwintldance.eventive.org/welcome
Info:
https://www.dancecamerawest.org/
https://www.theatreraymondkabbaz.com/upcoming-events-1/dancecamerawestfilmfestival
Trailer: https://vimeo.com/676692613?embedded=true&source=video_title&owner=106459409
Covid protocols: