Dance Camera West, our locally based, but globally referenced film festival, will present its 21st annual edition starting Thursday, Jan. 19, at 5 p.m. and running through Saturday, Jan. 21, at 11 p.m.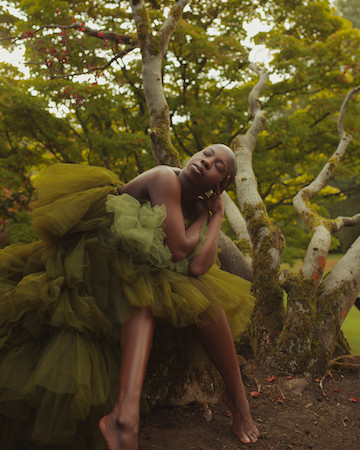 Showcasing its newest collection of 60+ short- and long-form films grounded in movement, it has consolidated its plethora of internationally created movies to be shown this year in and around only one location: the historic Barnsdall Gallery Theatre overlooking the Hollywood Hills. The festival includes three programs of short movies from across the globe, two outdoor film presentations, and an opening night LA premiere of "Bella." Directed by Los Angeles' own Bridget Murnane and about the iconic modern dancer/choreographer and LA native, Bella Lewitzky, this premiere is one of the highlights of the weekend. ("Bella" screens only once, Thursday, Jan. 19, at 7:30 p.m.)
Interspersed around these events are a workshop for filmmakers with award-winning guest artist Gabri Christa, a brunch for filmmakers, discussions with artists and audiences, a curated selection of narrative films and documentaries and an evening of films by Christa. "Visibility," a showcase of films created by members of underrepresented groups of the film industry, will take place on Saturday at 7:30 p.m. in the Gallery Theatre. Each of the films on all of the programs is either a world, North American, U.S. or LA premiere — the first time to be seen by our local audiences.
Also available during this DCW residency is a tour of the Frank Lloyd Wright-designed Hollyhock House, located on the city-owned premises.
—Benn Widdey, Culture Spot LA
LOCATION:
Barnsdall Gallery Theatre, 4814 Hollywood Blvd., LA 90027
TICKETS:
$10-$150 (festival pass)
https://www.eventbrite.com/e/21st-annual-dance-camera-west-film-festival-tickets-480615874017?aff=ebdsoporgprofile
INFO:
http://www.dancecamerawest.org
| | |
| --- | --- |
| Photo credit: Dr. Tia-Monique Uzor's The Noise My Leaves Make / photo courtesy of Dance Camera West | |