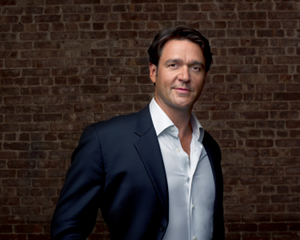 Next week, LA Opera will present the world premiere of In Our Daughter's Eyes by composer Du Yun and librettist/director Michael Joseph McQuilken. Commissioned, developed and produced by Beth Morrison Projects, the monodrama was created for and with baritone Nathan Gunn.
Told through the perspective of a new father, In Our Daughter's Eyes shows the journey of the protagonist as he traces his wife's joyful and fraught pregnancy, the legacy of the family's past, and the personal demons that he vows to vanquish before assuming the role of a father.
In Our Daughter's Eyes is conducted by Kamna Gupta in her company debut, leading a chamber ensemble of members of the LA Opera Orchestra, with set, lighting and prop design by Maruti Evans.
Performance Dates and Times
There will be four performances of In Our Daughter's Eyes presented at REDCAT (631 W. Second St., LA 90012):
• Wednesday, April 13, at 8 pm
• Thursday, April 14, at 8 pm
• Saturday, April 16, at 8 pm
• Sunday, April 17, at 5 pm
For more information, visit LAOpera.org.
Tickets
Tickets are on sale now. Tickets are $74 and can be purchased online at LAOpera.org, by phone at (213) 972.8001, or in person at LA Opera's box office at the Dorothy Chandler Pavilion (135 N. Grand Ave., LA 90012).
Vaccination Policy
LA Opera has adopted a temporary vaccination-only policy in addition to requiring masks. These guidelines went into effect in 2021 and will end as soon as they are deemed no longer necessary. Please click here to review all protocols.