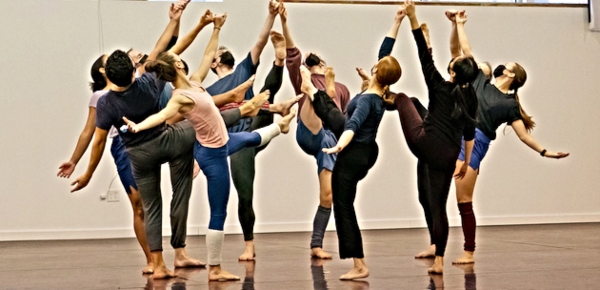 The Mark Morris Dance Group returns to BroadStage with its world premiere of "The Look of Love: An Evening of Dance to the Music of Burt Bacharach" this Thursday through Sunday, October 20-23. The opening night begins at 7 p.m., Friday and Saturday's shows are at 7:30 p.m., and Sunday is a 2 p.m. matinee.
Working together with jazz composer Ethan Iverson, with whom Morris collaborated on "Pepperland," a synthesis of tunes created by The Beatles, this new, evening-length work will include the MMDG Music Ensemble, consisting of piano, trumpet, bass and percussion, with lead vocals by singer, actress and Broadway star Marcy Harriell.
Bacharach welcomes this collaboration and is sharing over a dozen of his top hits with the choreographer and his excellent cadre of dancers. Isaac Mizrahi has designed the costumes that will help highlight what Morris describes in promotional materials as compositions that are "always engaging melodically, always surprising rhythmically, with a touch of melancholy and a striving hope."
The dance maker has been acclaimed internationally for his musicality and is the recipient of many awards and fellowships as well as 11 honorary doctorates. The company was created in 1980 and has performed throughout the world. This project has been commissioned by a consortium of 13 presenters, including the BroadStage, and will tour nationally after this weekend.
—Benn Widdey, Culture Spot LA
LOCATION:
The Eli and Edythe Broad Stage, 1310 11th St., Santa Monica 90401
TICKETS:
$60-$120
https://broadstage.my.salesforce-sites.com/ticket/?_gl=1*zcjda0*_ga*OTc0OTExNTg0LjE2NjYxMDIyMjE.*_ga_KRGXBQD6WC*MTY2NjEwMjIyMS4xLjEuMTY2NjEwMjI1Mi4yOS4wLjA.#/events/a0S5G00000Qs6LrUAJ
INFO:
https://broadstage.org/showinfo.php?id=455
Photo courtesy of the artist