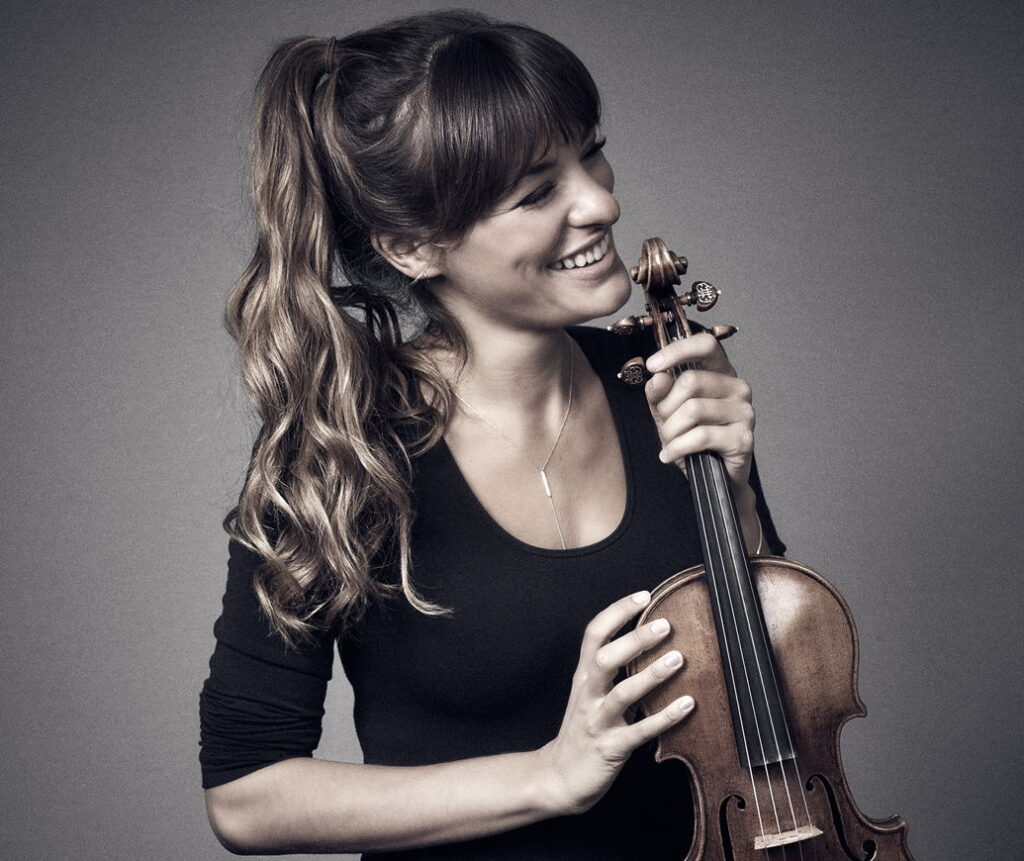 Australian conductor Simone Young conducted the LA Phil on Nov. 28 in a performance of the Violin Concerto by Korngold with Nicola Benedetti as soloist and the Symphony No. 4 in E minor, Op. 98 by Brahms.
The concert opened with the U.S. premiere of Uncertain Planning by contemporary Australian composer Connor D'Netto. The piece packs a lot into its short (approximately 8 minutes) duration. It begins and ends with most of the instruments in the orchestra playing very fast, but almost indistinguishably. The rhythm is kept by a drum kit, which was played expertly by LA Phil percussionist Wesley Sumpter. The middle section is a calm within the storm, and LA Phil Principal Horn Andrew Bain stood high in the hall by the organ playing a haunting solo against a backdrop of legato strings. Also noteworthy is the fact that the other horn players were playing offstage.
The first half concluded with a scintillating performance of the Korngold violin concerto, which is a workout for both soloist and orchestra. The third movement had barely begun before one of the hard pizzicatos called for in the score caused the peg of the E string on Benedetti's violin to loosen. And without missing more than a couple of beats, the orchestra stopped, Benedetti tuned the string in what seemed like 1 or 2 seconds, and then Young restarted. It was a reminder that factors outside the control of the artist — humidity, or the lack thereof in this case — can sometimes intercede. Young provided a sensitive accompaniment for Benedetti's riveting performance, never letting the orchestra overpower her. The two women gave the audience a more feminine and lyrical version of this beautifully melodic and rhythmic concerto than we're used to hearing.
The concert concluded with Johannes Brahms' monumental fourth symphony. Young definitely put her own stamp on this warhorse. Conducting without a score, she was in complete control. She juxtaposed more rapid tempos with slower tempos, sometimes within individual movements. Sometimes it worked, but at other times, the difference was too forced. Of course, different conductors perform well-known compositions at different tempos. However, this symphony, at least to this reviewer, should have a broad, sweeping feel to the first and second movements. And even though the third movement is marked Allegro giocoso (fast and playful), it was played too fast. Principal Flutist Denis Bouriakov's solo in the fourth movement was a thing of beauty.
Despite some small quibbles, the performance was invigorating on an unseasonably warm Sunday afternoon in November.
—Henry Schlinger, Culture Spot LA
Visit www.laphil.com.