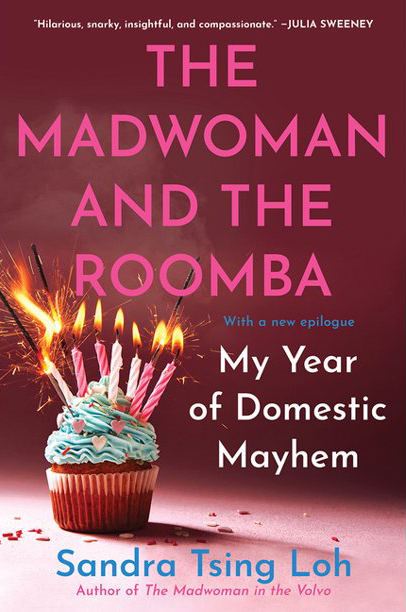 One of America's funniest commentators on modern life, Sandra Tsing Loh, a Caltech Distinguished Alumna who earned her BS in physics in 1983, will discuss her book, The New York Times "New & Noteworthy" The Madwoman and the Roomba: My Year of Domestic Mayhem, with Samantha Dunn, Loh's co-host on Bookish and senior editor of engagement at the Southern California News Group, as part of Caltech Public Programming's Behind the Book series.
The Madwoman and the Roomba chronicles a rollercoaster year for Loh, her partner and her two teenagers in their ramshackle quasi-Craftsman home in Pasadena.
This talk, on Thursday, Oct. 20, at 6 p.m. PT, can be attended online at YouTube Live or in person at Beckman Auditorium on the Caltech campus; the in-person event will be followed by a book signing.
All Behind the Book events are free and open to the public. For information, please visit events.caltech.edu.
To make a free reservation, or learn more about the event, visit the Caltech Public Programming event page.