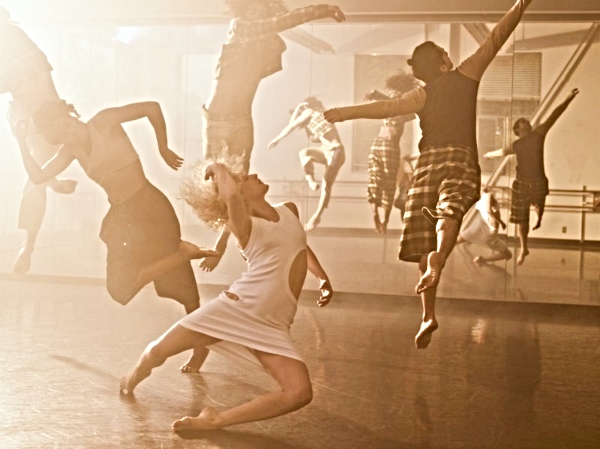 The Odyssey Theater Ensemble's home in West LA welcomes its sixth annual six-week Dance at the Odyssey Festival beginning this Friday, Jan. 13, through Sunday, Feb. 19. With different artists and artist groups in residence each week, the schedule consists of performances every Friday and Saturday night at 8 p.m. Most of these productions include a Sunday matinee at 2 p.m., but week four has no afternoon show Feb. 12, and week five presents its daytime performance on Saturday, Feb. 4, at 2 p.m.
With aesthetics ranging from hip-hop to re-imagined Korean dance to incarcerated perspectives, BIPOC sources and outside-of-LA experience, the month-and-a-half event covers a wide area of movement and theatrical ground. These acts have been curated by Barbara Mueller-Wittmann and produced for the Odyssey Theatre by Mueller-Wittmann and Beth Hogan. LA Opera's Lighting Assistant Katelan Braymer will design the lights for each ensemble.
The schedule:
Week 1: Jan. 13-15
No)one.Art House
World premieres six danceworks
Week 2: Jan. 20-22
Roya Carreras The Stories We Tell Ourselves
Assaf Salhov The Song of Spies
Week 3: Jan. 27-29
JA Collective
5 Stories About Stage That Are Simply Untrue
Week 4: Feb. 3-4
Jessie Lee Thorne
Topia: The Something In Between
Week 5: Feb. 10-11
Dancing Through Prison Walls
Data Or 7 Ways To Dance A Dance Through Prison Walls
Week 6: Feb. 17-19
DaEun Jung
Check out the Odyssey Theatre website for details.
—Benn Widdey, Culture Spot LA
Location: The Odyssey Theatre Ensemble, 2055 S. Sepulveda Blvd., LA 90064
Tickets: $20-$80 (4 pass ticket)
Info: https://odysseytheatre.com/whats-on/dance-at-the-odyssey-3/
Photo credit: No(one.ArtHouse by Matthew Brush