The keyboard sonatas of Domenico Scarlatti have undergone somewhat of a revival as of late, with multiple artists recording personal selections from Scarlatti's enormous output of over 550 sonatas. Here, we review two recent offerings, one by Russian pianist Igor Kamenz, recording on the French label Naïve, and another by American pianist Orion Weiss, recording on the Naxos label.
Despite the sheer quantity of his musical output, each of Scarlatti's sonatas has a unique personality, evoking distinct scenery and moods through inventive keyboard usage. The comment that Igor Stravinsky once supposedly made about Scarlatti's contemporary Vivaldi — that he wrote over 500 instrumental concertos by writing the same concerto 500 times — would not at all be applicable to Scarlatti and his wonderfully varied compositions.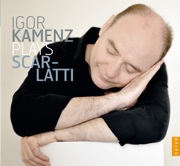 To provide a framework for this musical diversity, both Kamenz and Weiss organized the sonatas they chose in a coherent narrative structure. Compiling 18 sonatas into what he called a "suite in 18 movements" — Kamenz told a compelling musical story with bold romantic musical gestures and impeccable virtuosity. His piece selection and playing tended to emphasize the radiant and pastoral in Scarlatti. While he also explored darker moods — especially in the tempestuous Sonata in D minor K141, and the deeply introspective Sonata in B minor K87 — the majority of the sonatas were in the major key, and were performed by Kamenz with lyricism, radiance and beauty.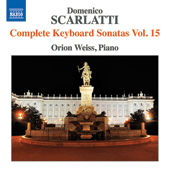 Weiss, in contrast, sculpted a balanced program that carefully alternated between major and minor keys.  With exquisitely sculpted phrasing and a brilliant touch that showed reminiscences of Glenn Gould, Weiss delivered a flawless and breathtaking performance that adhered more closely to the elegant keyboard style of the Baroque. While Kamenz's playing evoked the radiance and dreaminess of late Beethoven and Schubert, Weiss' playing immediately recalled the dignified beauty in Bach's keyboard suites. Fittingly, Weiss ended the recording with Sonata in D minor K92, a French overture in disguise that evokes a stately and solemn procession.
In a sense, the Scarlatti recordings of Kamenz and Weiss provide compelling cases for two contrasting approaches to Baroque music performance — one that leverages the expressive capabilities of modern instruments, and another that champions tighter adherence to the stylistic norms of the musical period. It will be interesting to see how this debate unfolds in the wonderfully rich and imaginative musical landscape that is Scarlatti's keyboard sonatas.
—Hao Yuan Kueh, Culture Spot LA
For more information, visit http://www.naxos.com/person/Orion_Weiss/12629.htm and