Jim Ganz, senior curator of photographs at the J. Paul Getty Museum, called the latest exhibit a "curatorial mixtape." He chose the phrase because the show is a uniquely collaborative venture with seven curators selecting never-before-exhibited treasures from the archives and displaying them to "create conversations" between the objects. "Unseen: 35 Years of Collecting Photographs" will be on view at the Getty Dec. 17, 2019, through March 8, 2020.
The Getty came late to collecting photos, but since 1984 has built one of the largest collections in the country. Of the 148,000 prints, 200 are on display in the current exhibit.
This is a fun show, with something for everyone and surprises around every corner. I recommend going with a friend and seeing what conversations the photos evoke not just between each other, but between the two of you.
The variety of photographs is remarkable: Smaller than a credit card and huge enough to take up an entire gallery wall. Famous names and unknowns. Portraits and abstract works. Sober and cheeky.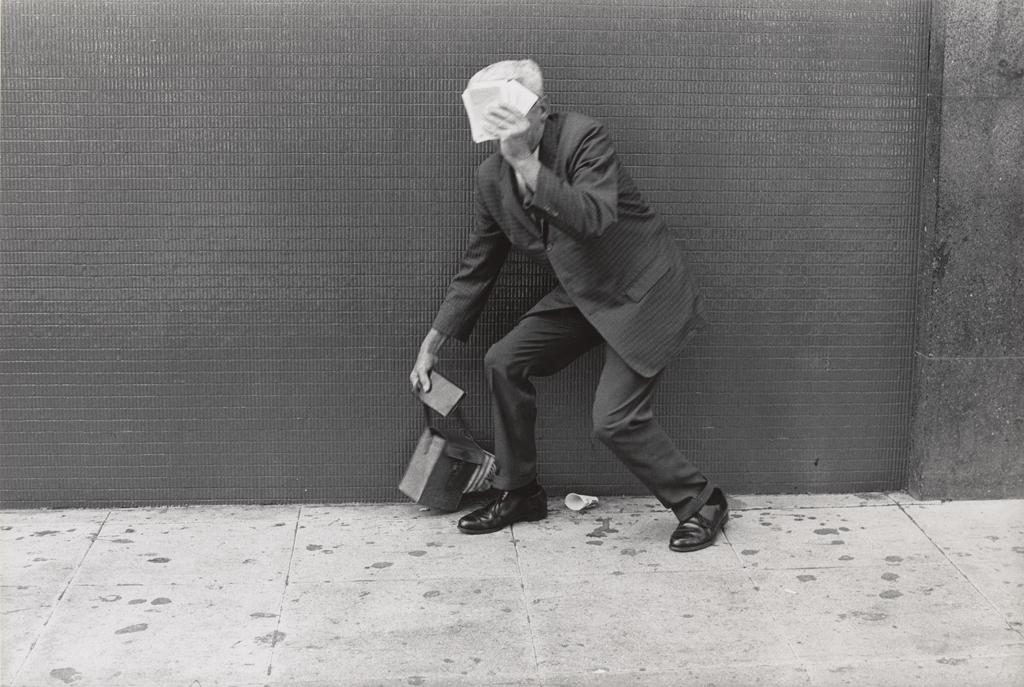 Anthony Hernandez's "Los Angeles #1" is blown up on the title wall for the show, a man in a suit on a city sidewalk crouching down as if hiding from the camera behind a flimsy piece of paper. Was this posed or a candid taken in our beloved city in 1969? In "conversation" with this image is "Funeral Cortege, End of an Era in a Small Valley Town, California" by Dorothea Lange in which we peer into a round automobile window at a pensive woman.
The curators add personal notes on some of the object labels. Amanda Maddox wrote about a William Eggleston print: "'Dolls on Cadillac, Memphis' encapsulates the spirit of his greatest photographs: democratic in subject matter, vivid in color and rooted in the American South." The pastel colors of the dolls, car and sky combine in an eye-catching, painting-like image.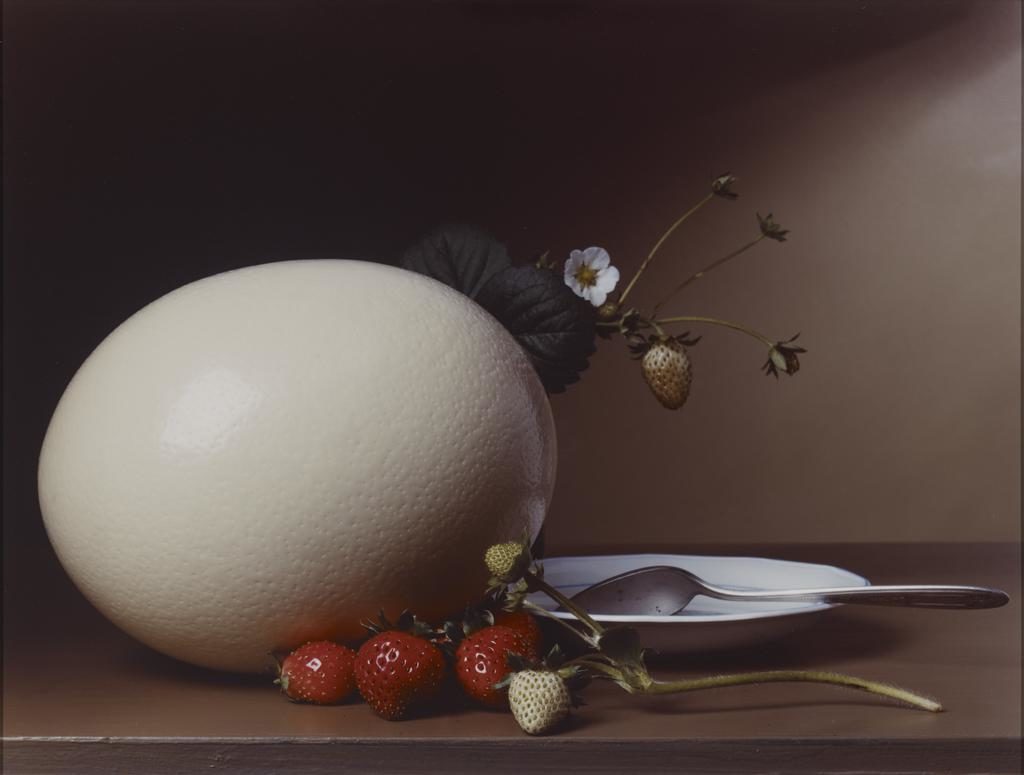 Several of the photos look deceptively like paintings, especially Sharon Core's "Early American, Strawberries and Ostrich Egg," which could be a hyperrealist oil. In conversation with this piece is Paul Outerbridge's final egg photo, "Egg in Spotlight."
Gregory Crewdson's untitled giant photo from 2006, part of his "Beneath the Roses" series, will draw you into a snowy North Adams, Massachusetts, landscape where a woman stands outside a traditional-looking old New England home at night. As the object label points out, his work recalls Edward Hopper or even David Lynch, stylistically and emotionally.
Check out the room that explores the collection and curatorial process for another large-scale work, "My Things No. 5: 5,000 Pieces of Rubbish," in which Chinese artist Hong Hao has assembled 5,000 discarded items into a pleasing, colorful composition that invites up-close viewing.
And, finally, in a small exhibit in the north pavilion, there are some cool holographic prints to view along with other recent acquisitions assembled by Getty Museum Director Timothy Potts.
—Julie Riggott, Culture Spot LA
Visit http://www.getty.edu/art/exhibitions/unseen/index.html.